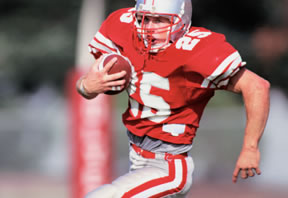 Maximize your power, speed and agility— year round— with a customized football training program in our facility. XCEED understands unique demands needed for position specific success on the field. Linemen on either side of the ball need to add weight and get stronger while keeping their speed and athleticism. At skill positions, speed is the priority. For quarterbacks, it's about building arm strength to consistently make accurate throws down the field. However, all positions have some of the same needs that we will work on, including speed, flexibility, and explosiveness. 
Every position on the field has specific needs, and we will design a program specific to help you succeed no matter where you play on the field. We'll help you to run faster, cut quicker and throw further and more accurately.
We will evaluate your athletic performance strengths and weaknesses, customize a football specific strength and conditioning program, and work with you to reach your goals. Whatever area of your game that you want to work on, we have a strategic football training program designed to help you be successful and see progress on the field.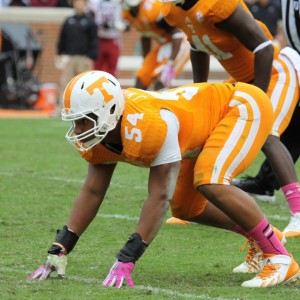 Whether you are a professional football player, a college athlete preparing for the combine, or a High School player seeking the recognition of recruiters, let us help you XCEED! We help players of all skill levels reach the goals they have set and get to where they want to be on the field.
Expectations
XCEED Sports Performance will evaluate your current athletic performance, strengths and weaknesses in order to customize a position specific football strength and conditioning program to help you achieve your goals.
We will assess and train your athletic needs from strength, speed, power, agility, vision, endurance and balance to take your athletic performance to a new level.
Today very few athletes are taught to move well and as a result they never reach their potential and make their bodies very susceptible to injury through inefficient movement. Movement is a skill and it is very trainable. High level athletic skill development is possible for virtually every athlete through concentrated effort and sound instruction and training.
Integration of vision, vestibular (balance centers of the brain), and proprioception (body awareness) systems will maximize our efforts for greater efficiency of movement, skill training, speed, strength, power, and stamina.  
Football Training Signup