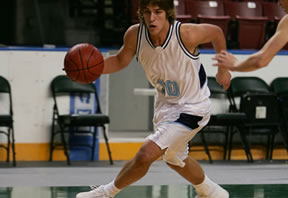 XCEED Sports Performance of Gainesville, Florida offers certified personal basketball training programs for anyone, regardless of skill or athletic level. Our basketball training programs will accommodate youths, High School athletes, College athletes, and Professionals.
Quickness, endurance, core strength, agility and powerful hops – all needed when it comes to Basketball. Elevate your game to the next level with XCEED's Basketball specific Performance Training program.
Our basketball training program will help you score more points, improve your agility to play better defense and be a more formidable opponent on the court. Whether you're a professional basketball player trying to become an All-Star, a college athlete preparing for tryouts, or a freshman hoping to make the varsity basketball team. You will XCEED with us, we can help!
Benefits of Basketball Training
Increase Your Speed and Endurance
Explosive power and effective and efficient movement goes a long way in determining who wins on the court. Our basketball training program will help you move better and be more explosive on the court.

Increase Your Vertical Leap
Want to get a jump on your opponent? Our basketball training programs target elastic force muscle development and muscle recruitment for measurable improvements to your vertical.

Increase Your Strength and Flexibility
Explosive power is indispensable, whether you're going strong to the basket, pulling down a rebound, or boxing someone out. Our basketball training programs will increase your strength through muscle recruitment, rather than through the traditional weight training approach, for a more powerful game winning performance.

Remain Injury Free
Fluid coordinated movement and balance are essential for elite performance. But it also helps keep you free from injury. Our basketball training programs will teach movement techniques and basketball specific movement patterns to help you move better with and without the ball.
Expectations
XCEED Sports Performance will evaluate your current athletic performance, strengths and weaknesses in order to customize a basketball-specific strength and conditioning program.
We'll help you maximize your level of athletic performance with science and advanced training mechanics.
Basketball Training Signup