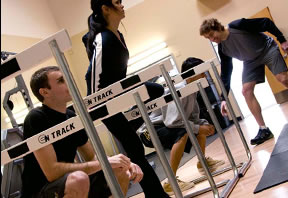 Our Group Training programs are designed for active adults looking for a challenging training program.
Our team of dedicated and educated personal trainers coach these 60-minute, movement-based sessions. No two sessions are alike. All are fun, fast-paced, and educational. The goal is to keep each group on their toes and unsure of what to expect while getting a workout that challenges them mentally and physically. This variety keeps workouts from getting boring. When people get bored working out, they usually stop doing it and get out of a rhythm. Group training ensures that doesn't happen. Group members are always locked into the workout and doing their best to work hard. 
Our Group training sessions are designed to increase fitness levels, improve metabolic mechanisms, body composition, as well as exercise techniques.
Group training has many benefits. It provides support from other members of the group. When a workout gets hard or an exercise gets tough, you have peers going through the same challenges to encourage you and help you through the difficulty. This provides extra motivation and a desire not to be the one person in the group that can't finish the exercise. This type of accountability produces better workouts and helps group members stay on track. Working with a group also helps each person work with a group. Even if the group isn't a team or group from work, it helps each individual become more accustomed to working with others. 
Benefits of Group Training
With a long, successful track record working with goal minded adults, our unique training programs introduce clients to an athletic minded training experience.
Maximize your health and feel great.
Be pain free with functional movements.
Increase strength, flexibility and mobility.
Burn calories and loose inches.
Have fun with friends and family!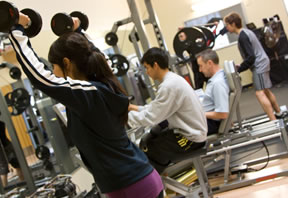 Group Training Signup